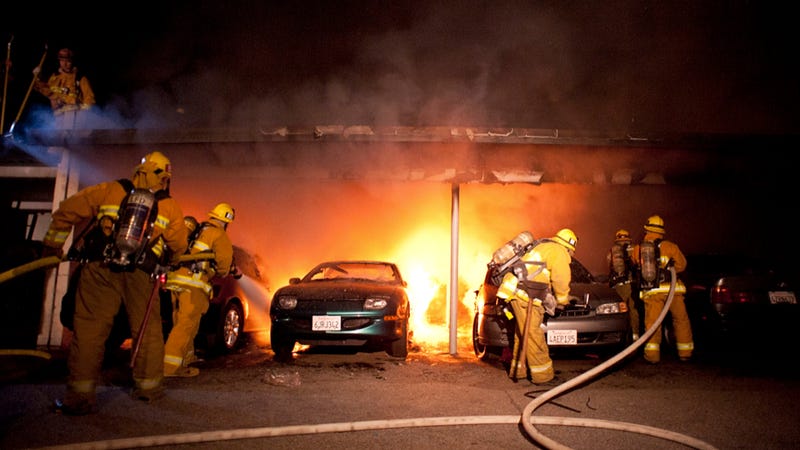 Police have a person of interest in custody they think may be connected to the rash of frightening car fires in Los Angeles over the weekend that, as of yesterday, spread to buildings. Police say he may be a German. Does Hans Gruber have another brother?
The car fires started on Thursday and spread through the Los Angeles area each day, ultimately striking more than 55 cars and structures as of last night. Police originally put out a call for someone driving a white-and-tan mid-90s Lexus ES and a man in a ponytail. A local mayor called the person behind it a "terrorist," although motive was unclear.
As of this morning the person they have in custody was actually driving a Dodge Caravan minivan with Canadian plates who detectives think "might originally be from Germany" due to an accent.
Police said they found fire-making materials in the van and are questioning the man, who has been described has having a creepy smile.
A German tourist who drove in through Canada, perhaps? Or a German who became a Canadian citizen? We're waiting to find out.
Photo: AP