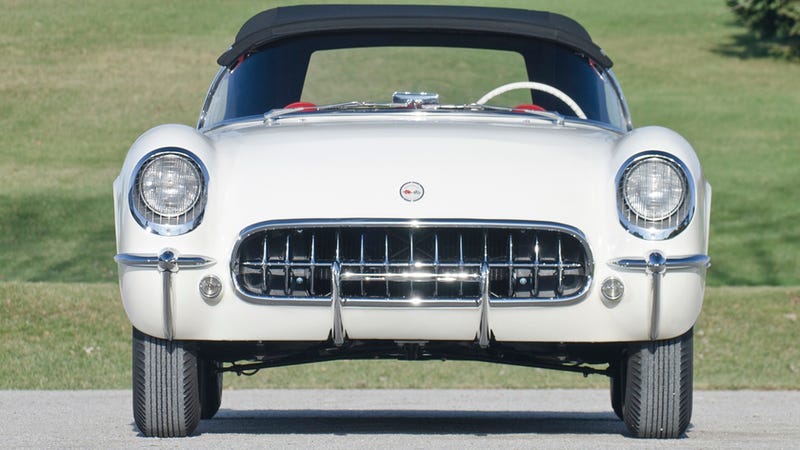 Any of the only 300 Corvettes sold in 1953 are rare and desired vehicles, but the fact this white 'vette is the third oldest example of the now iconic model makes it particularly collectible.
The market will determine exactly how collectible when Corvette #005 crosses the block at RM Auction's Arizona event later this month. Pre sale estimates have the car selling at $450,000 to $650,000—approximately twice the book value of a perfect 1953 Corvette.
That might seem like a lofty markup but the oldest production Corvette in existence, Corvette #003 sold for $1,080,000 at Barrett-Jackson's Scottsdale sale six years ago. We guess the current owners believe the fact this car was one of the first three Corvettes sold should be good for at least half of that. We'll have to wait until January 20th to see if they're right.
Photo Credit:RM Auctions
[RM Auctions via Hemmings]