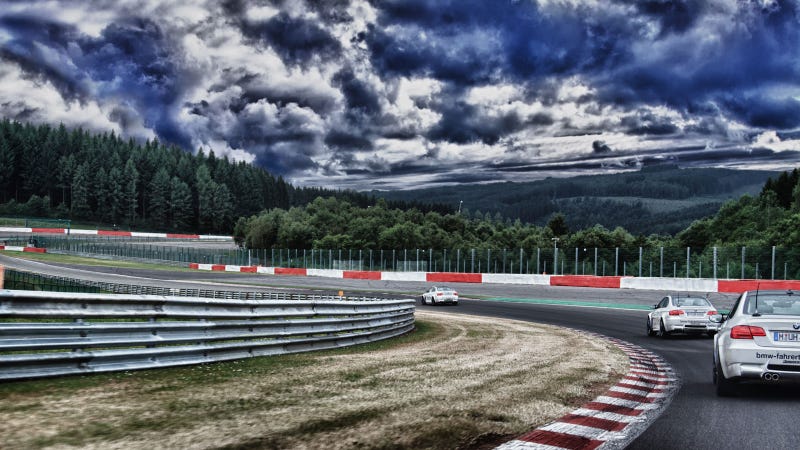 If you're not going to drive yourself around Spa-Francorchamps*, you could do worse than take one of the BMW M3 'Ring Taxis, looking extra menacing here in this HDR shot from Lorenz Bauer. Although, you should also drive yourself.
The 1600-px version is here and the giganto-desktop version is on our Facebook page (no, you don't have to "like" our Facebook page or even sign in to the service. It's right there in the "photos" section on the left).
Have a photo to contribute? Email us at tips at Jalopnik dot com, just make sure you have the rights to share it.
*Thanks for the clarification, commenters.