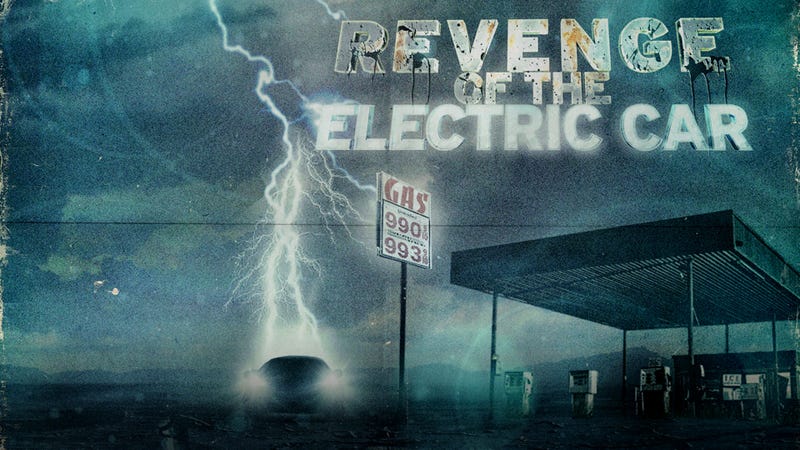 Did you enjoy Mike's review of Revenge of the Electric Car? Well, today's your lucky day as we're giving ten Jalopnik readers the chance to see a matinee showing Sunday at Sunshine Landmark Cinemas here in New York City (and a second ticket for a friend). And, as a bonus we'll even have a quick meet-up afterward for the winners with yours truly — and Jalopnik bumper stickers! All you need to do is leave a comment on this post we've just dropped on our Facebook page.
We'll randomly select ten replies on that Facebook post tomorrow at noon, and then you'll have until Friday at 5:00 PM EST to pick up the tickets at the Gawker office in SoHo.
Our standard contest rules apply.
Good luck!