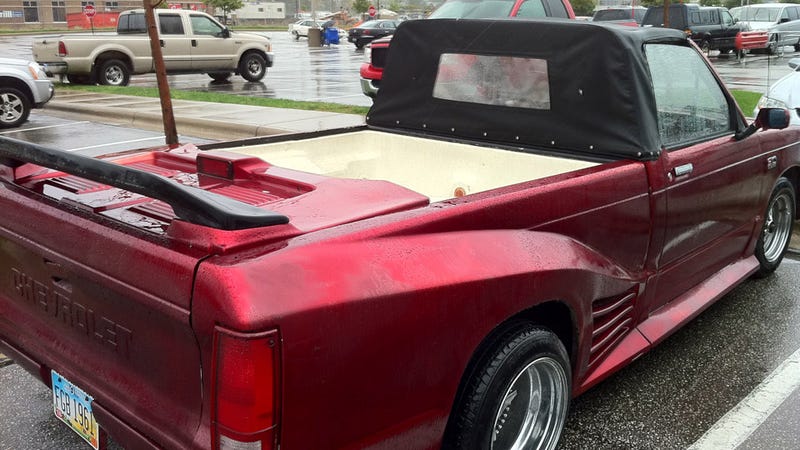 High on the list of any conceivable romantic scenario must stand the prospect of hot-tubbing in Cleveland. How else to explain the Chevy S-10 with a hot tub where its bed used to reside, along with a top just asking to come off.
Snapped by a Jalopnik reader, this chlamydia-colored S10 was just chillin' in a grocery store parking lot, obviously taking a break after a long night of passing for the Playboy Mansion Grotto of northern Ohio. The extensive modifications needed for aquatic adventures out back didn't stop in the bed; there's a custom nose job, sparkly paint and some ground effects to give the S10 that mini-Testarossa flair, minus any semblance of sportiness.
Sadly, the photographic evidence suggests the hot tub time machine has not been active in recent memory, nor perhaps cleaned since baseball season began. While the owner might be unconcerned about accidentally homebrewing a batch of Legionnaires' Disease, this Chevy could be welcome in other hands. Maybe the first food truck with its own built-in soup kettle...
Hat tip to Sean!