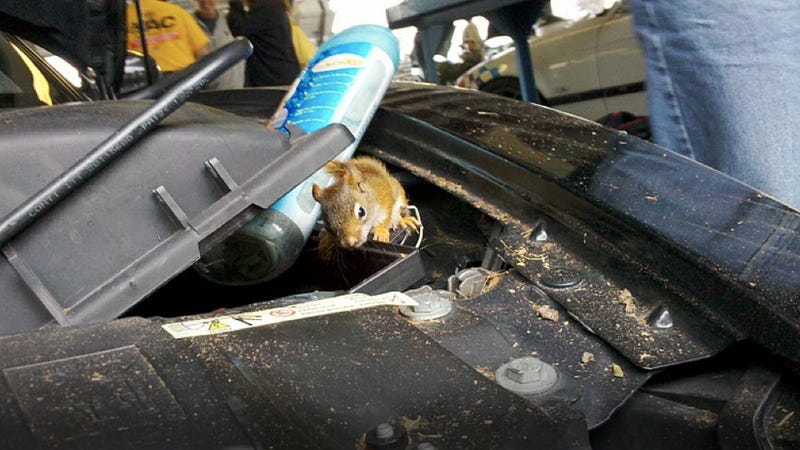 It was like a scene out of "The Great Escape" this weekend at the BMW Car Club of America's driving school. The driver of a Z4 M sports car felt his car behaving "squirrely" on the track so he pulled into the pits. Popping the hood, he discovered a half-dozen baby squirrels inside his BMW's airbox!
The driver of the car guessed the six tiny squirrels setup shop inside the BMW's airbox while it was parked at his Toronto home. They then sneaked across the border inside the car's inline-six engine, feeding on stored up acorns and pooping all over the place.
Eventually, all six of the squirrels were rescued and returned to the wild by the nature-loving folks at the BMW CCA. Here's what One Hot Lap had to say about the experience:
BMW North America is intrigued by the findings and is currently exploring options to replace its famous 6-cylinder inline engines with more eco-friendly 6-squirrels inline.
We think the squirrels were attracted to the Z4 M Coupe because it sort of looks like a cute rodent. Click through the gallery to see the rescue.
(Hat tip to m2m!)