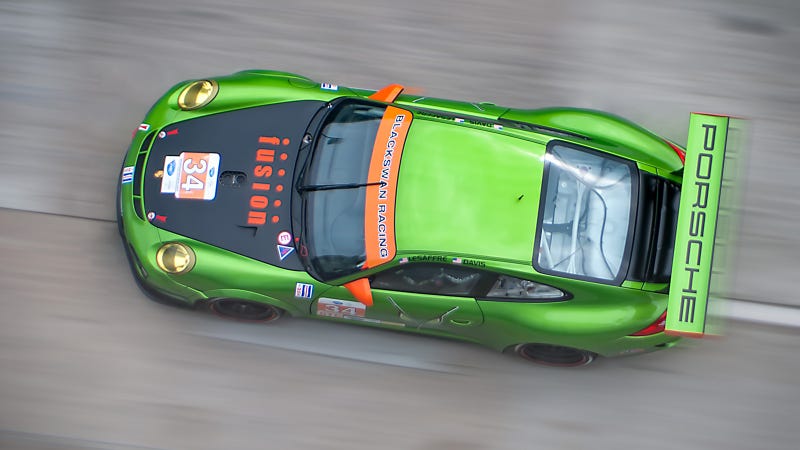 Though our coverage of the racing in Baltimore focused primarily on hilarious and not-so-hilarious accidents, there was actual real motorsports to enjoy. Including a battle in the new GTC class featuring the "Green Hornet" GT3 Cup car from Black Swan Racing.
You can browse more great images from the event taken by Brett Gullborg at his Flickr page.
The 1600-px version is here and the giganto-desktop version is on our Facebook page (no, you don't have to "like" our Facebook page or even sign in to the service. It's right there in the "photos" section on the left).
Have a photo to contribute? Email us at tips at Jalopnik dot com, just make sure you have the rights to share it.