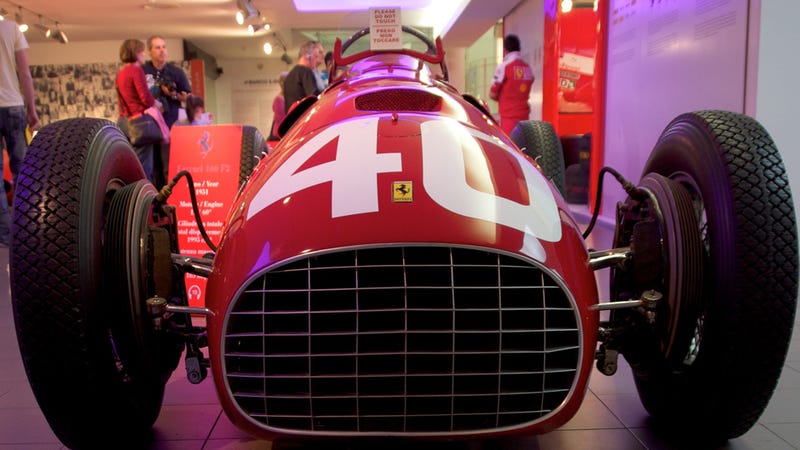 At the entrance to Ferrari's official museum in Italy sits this open-wheel roadster, a part of the brand's storied history raced by its first U.S. dealer. Thanks to the IRS, the dealer's family now wants it back.
The 1949 166 Formula 2 race car, chassis number 112, lies at the heart of a lawsuit filed in July in Florida by Luigi J. Chinetti, the heir of Ferrari racer and dealer Luigi Chinetti. According to the lawsuit, papa Chinetti raced this V-12 monster in the '50s, then lent it to Ferrari for promotional purposes. After his death, the U.S. Internal Revenue Service conducted an audit of the Chinetti estate and decided that as far as the taxmen cared, the car still belonged to Chinetti, not Ferrari.
In a move that stuns no one, Ferrari has refused Chinetti's request to return the F2, saying his father gave the car back. Given that younger classic Ferrari racers are setting auction records of $16.4 million, this car would be worth even more under the hammer. Ferrari hasn't legally replied to the suit, but we can assume such a car won't leave Maranello without a stallion-sized fight.
Hat tip to crankyshaft!