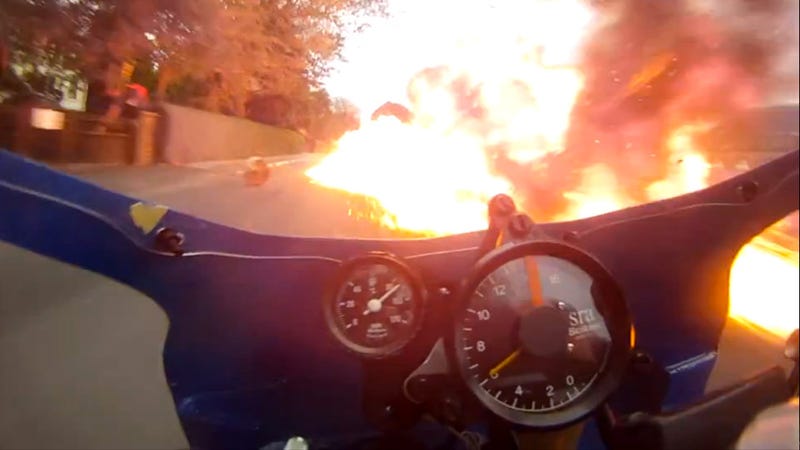 The second most shocking thing about this video is that any of the Isle of Man Grand Prix riders can straddle a motorcycle with cojones the size of kettle bells. The first is that Brian Purdy — the one whose bike went up in flames — escaped with relatively minor injuries.
The crash occurred during a Manx practice session late last month on the Snaefell Mountain Course (237 riders have been killed there since 1911). Purdy was airlifted to a hospital, where he was treated for a broken arm and other injuries. Then there's the unidentified guy with the mounted camera, whom Purdy passes near Schoolhouse Corner. He rides through the flames and avoids Purdy as he lies prone on the street.
And these guys are the amateurs.
[UPDATE 2: Thank jimpunkrockford for finding a replacement video.]