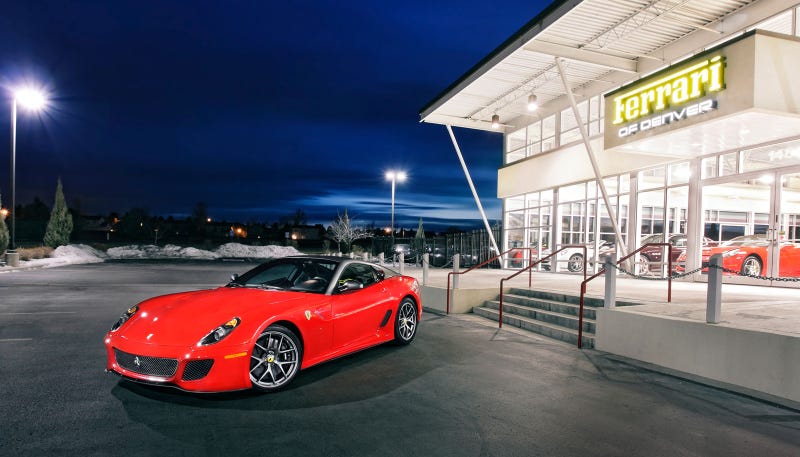 The Ferrari 599 GTO may not actually be the fastest street-legal Ferrari ever (it is using Ferrari's logic), but it's definitely high on the list of most photographed. Seriously, people cannot stop taking pics of this car and sending them to us.
In that spirit, we're going to try and limit ourselves to one Ferrari 599 GTO wallpaper per month in fairness to all other drool-worthy vehicles out there. And if we only get one we're taking a photo from the guy who does this. Thanks to Ronnie Renaldi for sharing.
The 1600-px version is here and the giganto-desktop version is on our Facebook page (no, you don't have to "like" our Facebook page or even sign in to the service. It's right there in the "photos" section on the left).
Have a photo to contribute? Email us at tips at Jalopnik dot com, just make sure you have the rights to share it.
Photo Credit: Ronnie Renaldi