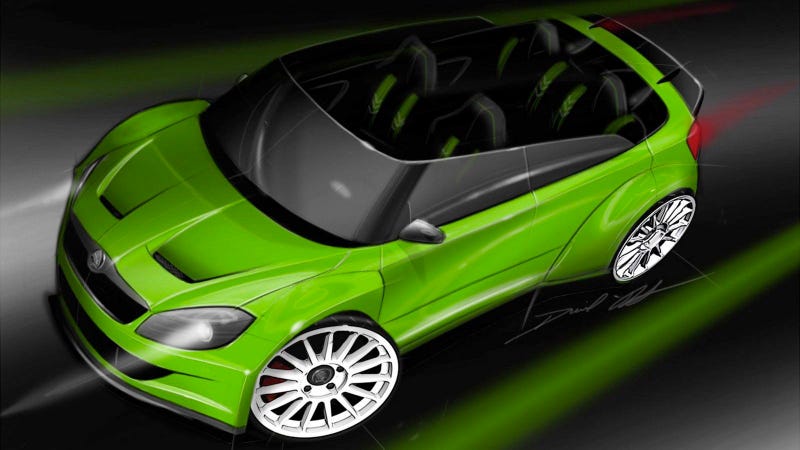 The annual VW bash at Wörthersee is the Volkswagen equivalent of Coachella, only with fewer palm trees and the only Interpol on hand are the off-duty agents in their GTIs. Like in years' past, the VW Group showed several concepts to tease the GTIsti.
First up is the Skoda Fabia RS 2000. Imagine doing 100 mph down a tree-lined rally stage with your hair blowing in the wind. Me neither. That's sort of the concept here.
The Skoda Octavia RS+ is a design study depicting what happens when you run over a crate of limes in a sedan issued by the Ministry of Housing.
he Skoda Fabia RS+ is similar to the Skoda Octavia RS+, only for lower-level Ministry of Housing employees. Ministry of Tents, perhaps.

Imagine a Golf R Cabrio, and you'll get the idea of the, uh, Golf R Cabriolet. It's the fastest droptop Golf ever built, but you knew that already.

Imagine a Golf GTI Cabrio.

The Golf GTI Edition 35, which celebrates 35 years of Golf GTI models in Europe, gets a power bump to 232 hp. Now you, too, own one.