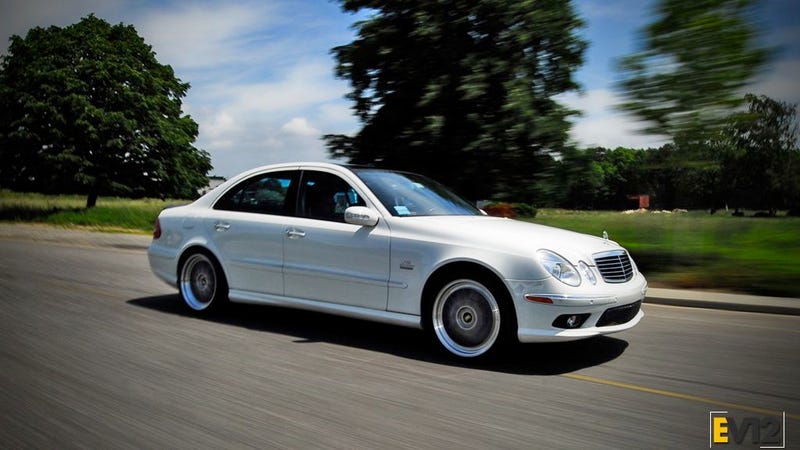 The boys at SpeedDriven have pulled off quite a coup on Germany's Brabus, which does Merc V12 swaps like suburban fathers mow lawns. This W211 E-Class's engine bay has gotten quite full after a recent 700-hp, EV12 swap.
[UPDATE: Unlike the previous SpeedDriven EV12 we mentioned previously, this car is not a collaboration with ALSA Automotive Engineering of Dubai.]
The result is 700 horsepower and plenty of dirty looks from people who spent $300,000 on a Brabus Benz.