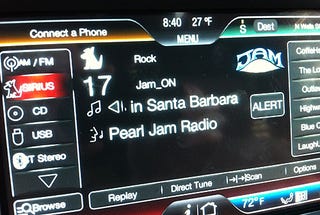 When Sirius and XM satellite radio networks merged to form SiriusXM, they consolidated channels but kept different lineups and channel numbers. So if you liked Hair Nation, you would listen to it on Sirius 23 or XM 44. That finally changes on Wednesday.
Starting May 4th, subscribers of either the original Sirius or XM will now be on one consolidated lineup. It will follow the current Sirius lineup more closely than XM, with Pop and Rock leading the low numbers and Sports and Talk beginning at channel 84.
Go here for the full lineup.