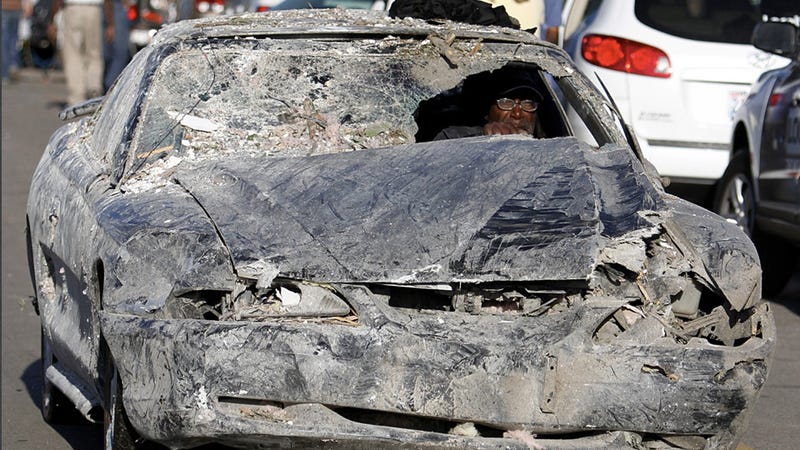 An owner of a Mustang convertible may have lost his home, his neighborhood, and possibly even friends, but damned if he wasn't getting his Ford Mustang Convertible out of the rubble of this week's deadly Tuscaloosa Tornado.
This video was captured by a photojournalist for News 8 and we don't have many details on the man, other than he owns a Mustang Convertible and he was intent on driving it out of the rubble. Also, it's a little worse for wear. OK, actually, it's almost completely tossed.
Sadly, compared to some of the other cars in the path of this week's twisters it's in better shape. At least it's drivable.
(AP Photo)