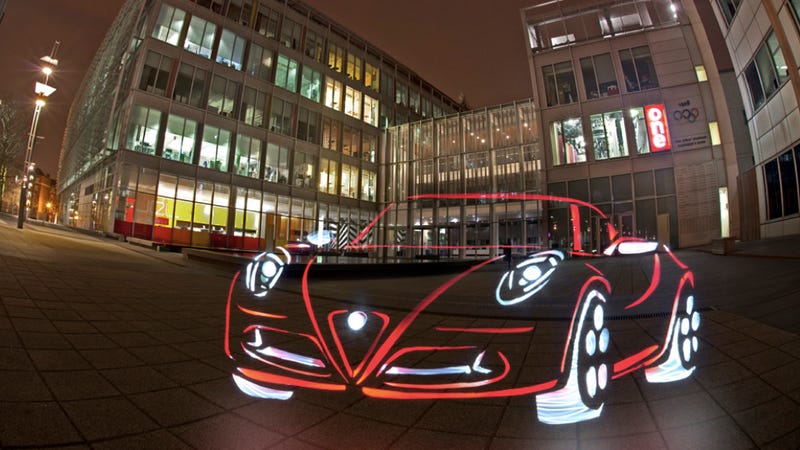 The Light Graffiti Cars are back, and this time they've brought a few new friends: the Pagani Huayra, Ferrari FF, and the Alfa Romeo 4C. It's like the world's coolest light bright.
Created by Marc Cameron and Mark Brown, the cars have moved from the English countryside to downtown London. There's Olympic White City Stadium, the House of Parliament, and Tower Bridge. They even stopped by the BBC, though we're a little disappointed that's not where they chose to setup the Mastretta MXT.
You can buy a print/poster/whatever of the images here. And keep your eyes open for their NYC adventure. Maybe we can find out if our own Ray Wert can hump an Alfa entirely made of light.
See the rest of the images above.