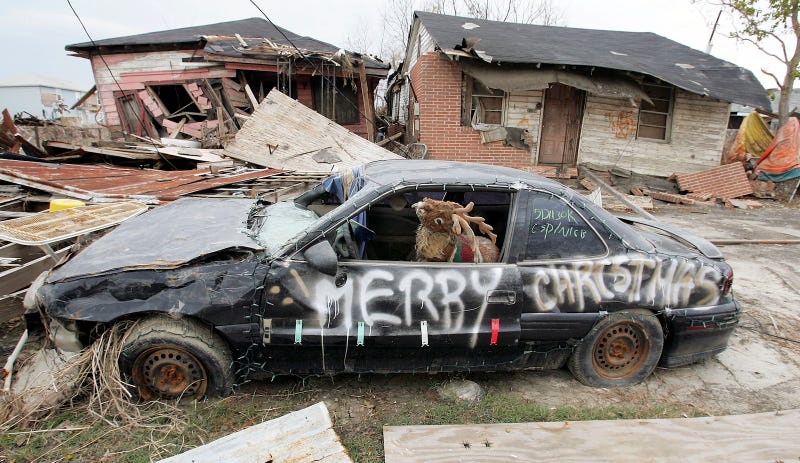 This car was photographed five years ago on this day, half-submerged into the ground of the Lower Ninth Ward of New Orleans.
I have to admit a fair dose of pro-New Orleans bias here. It's one of the few American cities I've visited multiple times and it's probably my favorite of them all. The last day I spent in town was September 10, 2001, poignant for reasons altogether different, and I watched with great sadness what happened four years later to a city I'd spent some great days in.
If any of you are reading this from New Orleans and have happier Christmas pictures to share, please post them in the comments.
Photo Credit: Ethan Miller/Getty Images