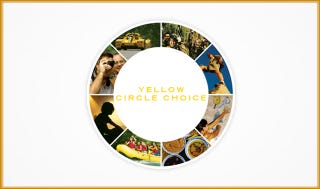 Remember that game you played as a kid during which you'd pose such questions as: Would you rather lick a frog or run through the mall in your underpants? Well, Discovery Experience Adventure Packages are kind of like that, only fun.
Choose between hippo feedings or helicopters, race cars or rafting. Depending on what region of the globe you are currently trotting, you can fly in vintage biplanes, learn to sail or spelunk to you heart's content.
Click here to find this and other Totally and Utterly Random items in Gawker's Great Finds Gift Guide, driven by the all-new 2011 Jetta.