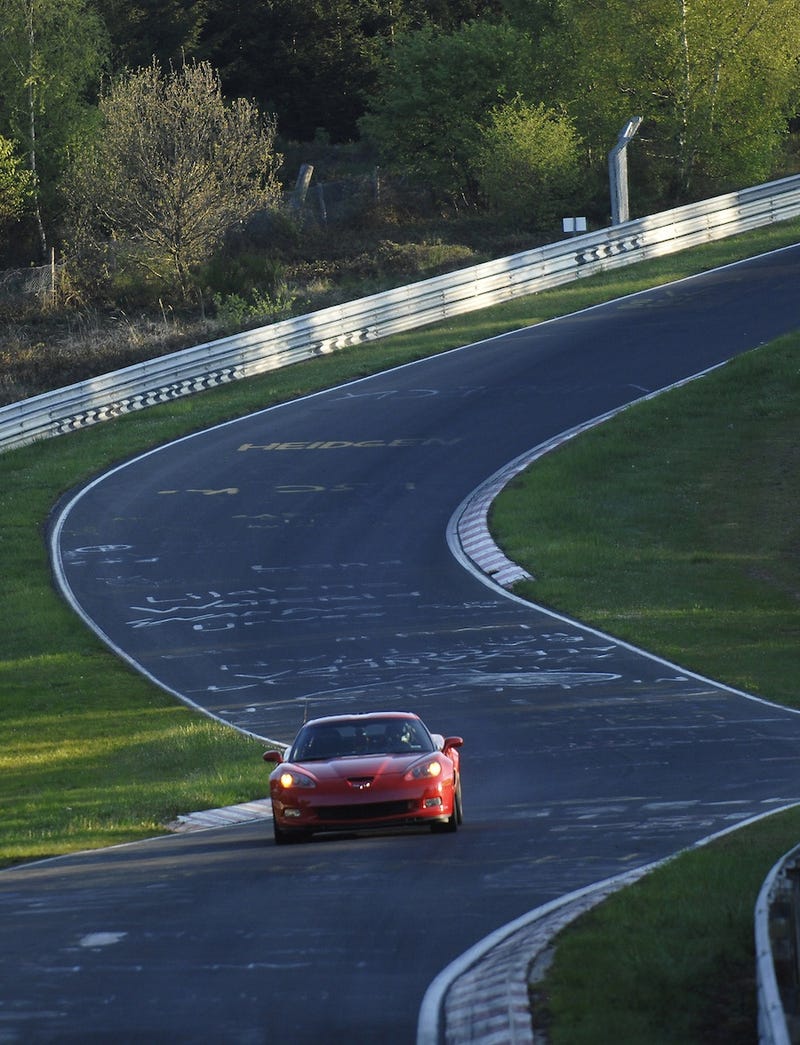 Track fees are getting a bit of a hike at the Nürburgring circuit in Germany for the 2011 season. The full damage, below.
Still, it may come as a surprise to most that the Nürburgring is open to the public for a fee of $32 for single lap around the full length of the Nordschleife (aka, the Green Hell) track with 170 curves and measuring 15.77 miles.
That's up from a single lap price of $29 this year. Friggin' inflation.
Well, someone needs to keep Sabine Schmitz in new tires for her ring taxi. Here's the full damage:
2011 Single lap: $32 (€24)
2011 Four laps plus meal: $119 (€89)
2011 15-Lap package: $415 (€310)
2011 25-Lap package: $629 (€470)
2011 Season package: $1,854 (€1,400)
The time of a lifetime: Priceless