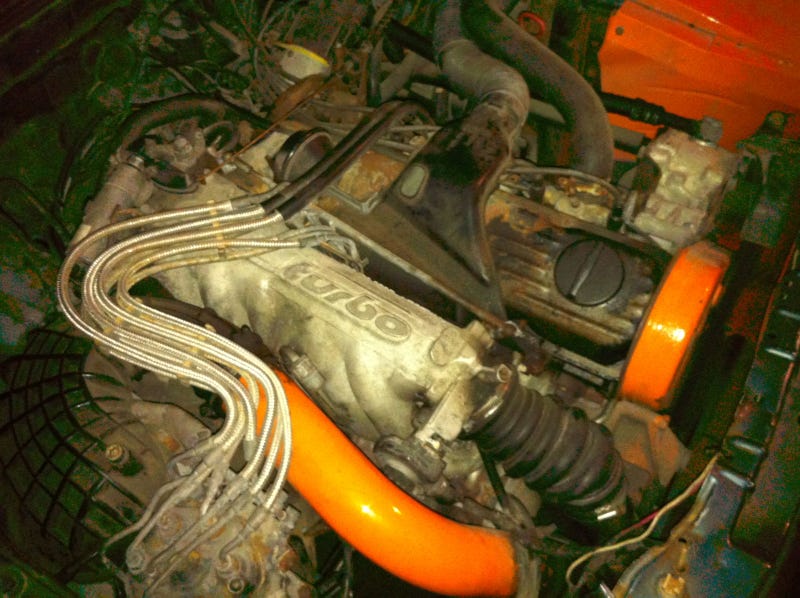 This is an engine. This is an engine bay. The former belongs in the latter, but sadly wasn't offered from the factory that way. The task before you? Guess the engine and the car. This is "Bay of the Day."
In case this is still hard for you, here's a clip of the engine in action:
Still stumped? It's a VW Quantum Syncro Wagon, which is a relative of the original Audi Quattro but lacked the 10V turbocharged inline-five. The person who sold this wagon made the swap and now it resides in the garage of Mr. Phil Floraday, who runs Automobile Magazine's website.
On the CTS-V Sport Wagon drive we shared stories of our own wagons and he offered up this photo like a proud papa. I just had to share.