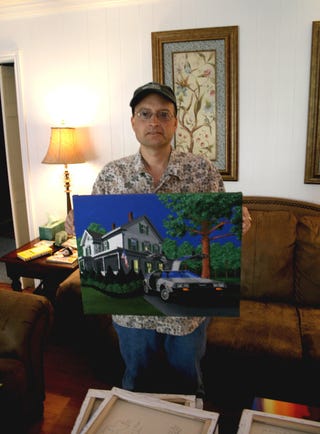 If you enjoyed the art of Robert Bleier, the cancer-surviving DeLorean painter, and are in the Houston area, you can see it on display tomorrow at a show benefiting cancer research. Details below.
The free show is Saturday, October 23rd from 8:00 pm to Midnight at the War'Hous Visual Studios in Houston's Museum District. Music and drinks will be provided and there will be a silent auction to help raise money for the Susan G. Komen Foundation.
The DeLorean Motor Company will be out in full force with a few cars and I'll be there as well in another exciting vehicle with the engine located behind the driver (more on that later).