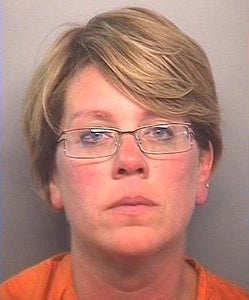 Police in suburban Indianapolis stopped Brandee Polak, 44, on Sunday evening after seeing her 2006 Cadillac Escalade driving erratically. Inside were seven children and eau de Budweiser; Polak later told police she drank six beers before hitting the road.
Police say Polak was inebriated enough to not be certain where she was after she was pulled over, and when she attempted to get out of the Escalade, she forgot to put it in park. Her field sobriety test came back at 0.11% blood alcohol content.
Four of the kids in the SUV were hers, while three were not; all were under the age of 16. Her husband and 16-year-old son were driving behind them; after her arrest, her son drove the SUV home. She faces a felony and two misdemeanor charges, along with some questions about life's priorities.
(H/T to Worthless_cos!) [WTHR.com]