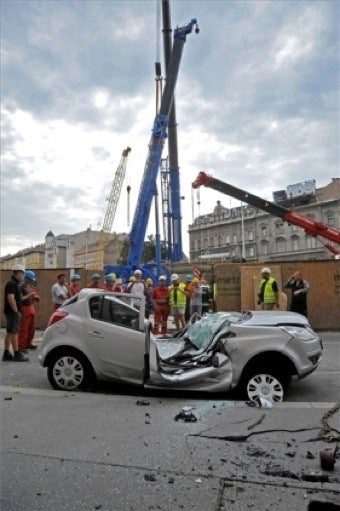 You've seen what happens when an arboreal Superman stops a police cruiser. This is what happens when a construction crane swoops down from the sky and hits an unfortunate Opel smack in its midsection.
The incident happened this morning in Budapest at a construction site for a new subway line, about a hundred yards from where I used to live.
The driver had gotten out of his car minutes before the crane swung out of control and crashed out of the construction site into the road.
Fortunately, no one was hurt, although the crane's operator was taken into the hospital for observation.
Photo Credit: Hírszerző