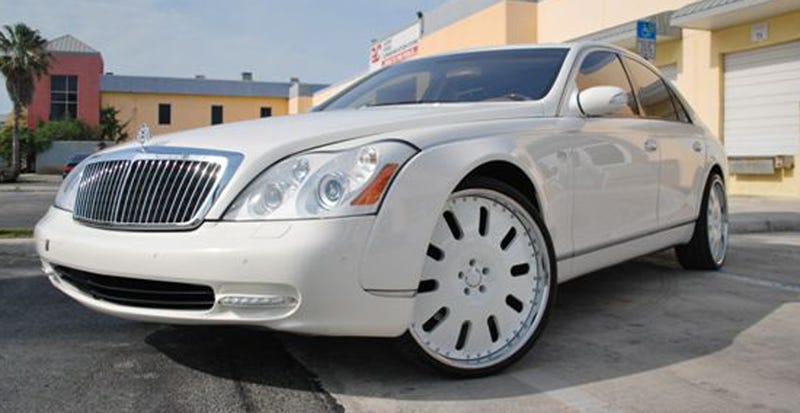 Former Utah Jazz forward and current free agent Carlos Boozer may hate purple, but his taste in customized exotic cars shows a profound love for the color white.
Carlos Boozer's currently in the market for a new team, meaning he may have to move two white custom cars he recently purchased. The most expensive car is the white $340,000 Maybach on 24-inch Forgiato Aresto — also on white wheels. The other is a $122,000 white Maserati GranTurismo with 22-inch Forgiato Concavo wheels — this time in white/black.
Both cars were customized by Exclusive Motoring in Miami, where he recently sold his waterfront mansion at a $1.8 million loss. Hey, there are worse places to live than in the backseat of a Maybach.
According to the company's website, Boozer also purchased a white Rolls Royce at some point.