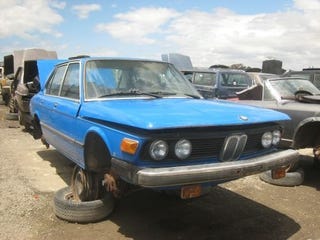 You don't see many E12s on the road these days, but I saw two of them at a Northern California self-service junkyard a few weeks ago. Here's a fairly clean-looking '76 530i that's Crusher-bound.
The very famous Hofmeister Kink.


Malaise Era smog regulations meant that power from the M30 wasn't so great, but 176 horsepower from six cylinders was pretty impressive for 1976.