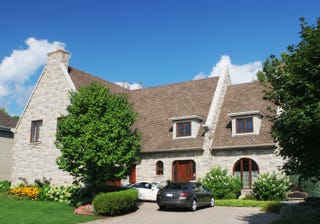 So far, over 2,500 Jalopnik readers have shared their feedback with us via the 2010 Gawker Media Census. 44% of those who responded own luxury cars (up from last year), and 79% own 2 or more vehicles, proving our readership is seemingly recession-proof. Join the party—click through to submit your Census!
The Gawker Media Census 2010 is a way for us to find out about what you like and what you don't like about media, the Web, life in general, and Jalopnik itself. Your feedback is essential to the site—not to mention good reading—and helps us make your Jalopnik-perusing experience even more appealing than it already is.
So, commenters, click here to get started.
Everyone else, here's your Census.
Bonus! If you email the last question of the Census to surveys@gawker.com with "Gawker Media Census 2010" as the subject line, you will be entered to win a $300 AmEx gift card. (Winner will be chosen at random.) [Rules]
Thank you thank you thank you. You may now resume deciding which car to drive to your accountant's office.