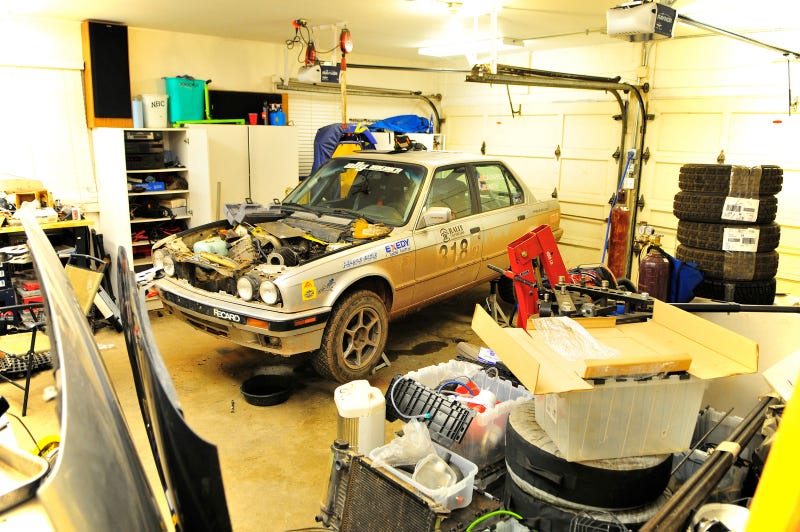 The Chicago garage where the car was built. It belongs to Caswell's mom.
Fixing damage sustained during a Rally America event.
She likes it.
Dirty E30. The kludged skidplate was built 30 minutes before leaving for an event after Bill noticed that his previous effort had suffered damage in an impact.
Reinforcing the car's front subframe prior to departure.
Basic ingredients.
Ignition repair done in the field at a previous rally. The stock four-cylinder (1.8 liters, 136 hp) seen here was replaced with a high-mileage E30 M3 powerplant (2.3 liters, 192 hp) for WRC Mexico.
The impromptu "inspiration corner" of Bill's mom's garage.
Good-luck charms.
Silliness.
Disclaimer: read. Sticker: voided. Done.
Chassis damage sustained during Rally America events. Note the daylight poking through the cracks in the unibody.