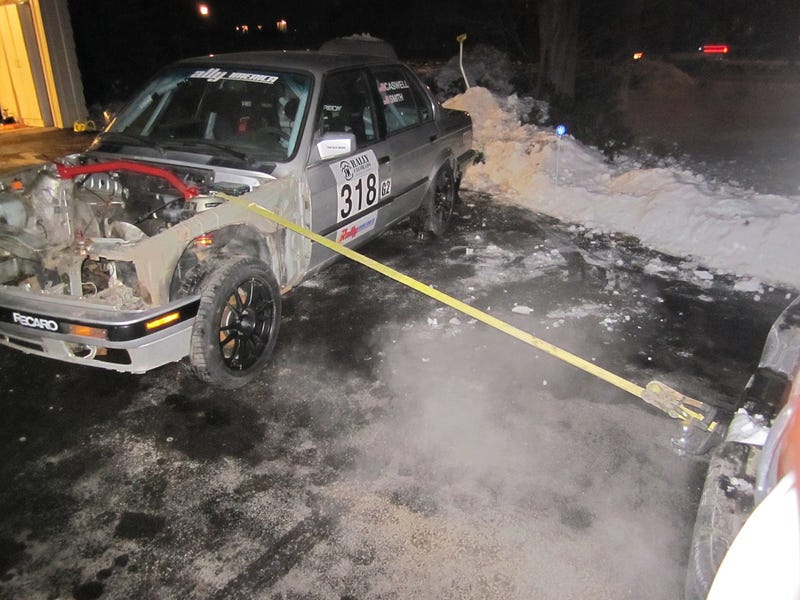 Six months and four rallies without any real chassis reinforcement caused the BMW's frame to break apart and bend. One week before setting off for WRC Mexico, Caswell yanked the car straight with nothing but a ratchet strap and a rented van.
Caswell: "This is after a pull. Figure it took 20 hard hits on the road to get it where it was, it takes 20 hard pulls to get it straightened back out. We never slow-pulled. Always violent. Always to eleven."
Before the 318i saw a rally stage, this strut brace fit. Really.
You have no idea.
Rented van, tatty trailer.
Motion. Caswell on right, co-driver and Rally America veteran Ben Slocum on the left. When this picture was taken, the two men had never spent more than a day together.
Last-minute discovery: Rent-a-vans from certain companies cannot leave the country. Solution? A second rent-a-van and a parking-lot swap at the Mexico border.
Mexico, on the way to Leon and the start of the rally.