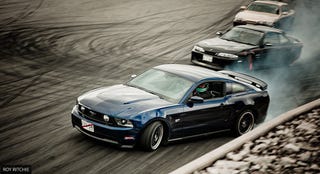 Consumer Reports, in their annual initial reliability survey results released this afternoon, provides good news for Ford, which is perceived as offering quality and reliability on par with Asian automakers. Chrysler, on the other hand, dropped to near-Daewoo levels.
The report will show that, among American automakers, Ford did the best on the survey achieving an average or better-than-average with 46-of-51 models. This compares to an unimpressive 21-of-48 for GM and a depressing 1-of-26 models for Chrysler. Additionally, in the family sedan reliability category, the new Ford Fusion and Merury Milan are only bested by the Toyota Prius.
It's more good marketing news for Ford, who is already benefiting from the marketing boon of not taking federal bailouts.
[CNBC]