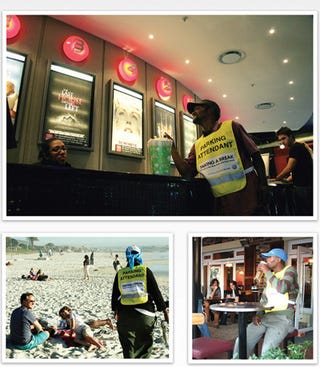 In touting their new parking assist system to South Africa, Volkswagen has hired parking attendants to hit the beach, grab a beer and otherwise enjoy not having to do their jobs. It's a great campaign that makes no sense.
This would only work if South African parking attendants are paid yearly salaries which, we're guessing, they're not. And even if they were, they'd likely lose their jobs if there was no business.
Also, parking attendants normally don't actually park the car for you. Those people would be called valets. Parking attendants just watch the lot. Why does it matter how you park your car? Most importantly, we've always assumed most parking lot watchers are sneaking off to grab a drink to stave off the tedium anyways.