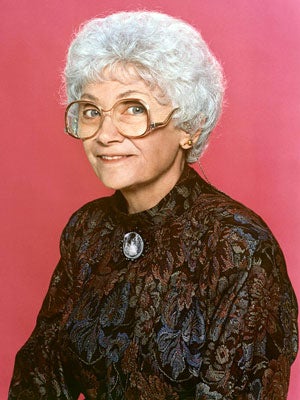 One of the most famous portrayals of an Italian-American on American TV was Estelle Getty as matriarch Sophia Petrillo on NBC's The Golden Girls. The fictional senior citizen was born in 1905 in Sicily and moved to New York when she was in her teens after having her marriage annulled. Throughout her life she had numerous husbands and a variety of comical, if not somewhat stereotypical jobs. Because of a stroke she lost her inability to censor herself and therefore makes many references to the Sicilian mob and a desire never to snitch on a friend — unless there's good money in it. Though comical on its own, the real humor may come from the fact that Estelle Getty was not a Sicilian-American Catholic but actually a Polish-American Jewish woman. This may be one of the reasons why we're so unprepared to woo Italian auto execs, though Boosted Lego Wagon seems to have a better plan.
Other ways in which Fiat is being wooed:
-all coffee cups shrunk
-ID badges now on gold chains
-Pasta vending machines
-Powerpoint replaced by wild gesturing
-build quality reduced to Italian levels
We actually like this much better than Powerpoint.