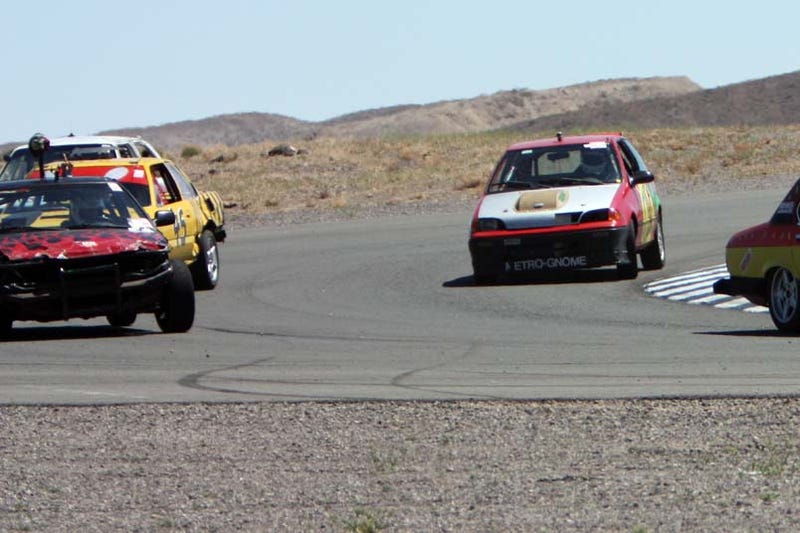 Remember the "Spin and Win" at Indy? At LeMons it was the "Tip and Tap." It was the most amazing move I've ever seen in motorsports. Absolutely phenomenal. Uh, no, we don't have a picture.
The #0 Geo Metro-Gnome (LeMons Thunderhill '08 Winner) was heading into the tight uphill right hand turn (T-5) on the inside of the Scandinavian Pricks #21 Volvo. The Geo had the inside line, when suddenly the car tipped up on two wheels. Not just a little bit, but all the way on two wheels Joey Chitwood style. I could read the transmission number on the car it was so high. There was no question the car would rollover except the Scandinavian Pricks were just in the right position to hinder the Geo's rollover. The roofs of both cars tapped each other and the Geo Metro-Gnome ended up amazingly back on four wheels. It makes sense really since Volvos are all about safety. Apparently even the safety of the cars around them. Congrats to both drivers for the most amazing moment of the weekend.


Photos courtesy of ASK photography.