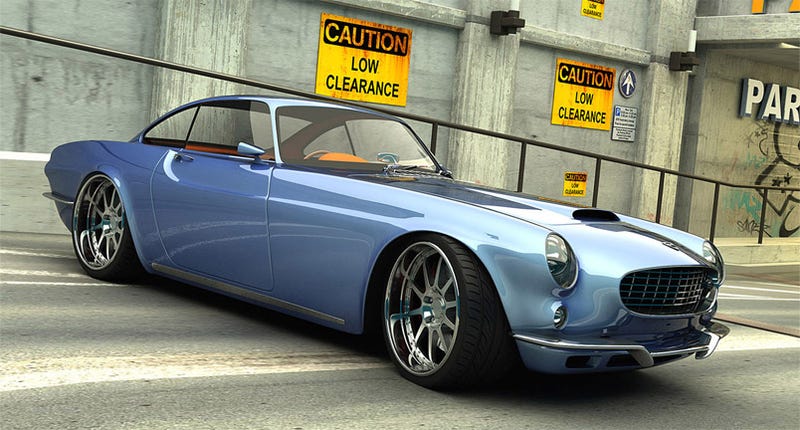 When super car brands are brought up, Volvo doesn't usually come to mind. That might change thanks to Koenigsegg engineer Mattias Vöx and his re-imagined, 600HP, V8-powered modern Volvo P1800.
Don't get us wrong, the two Swedish companies won't officially be working together to build the new Volvo P1800, but their engineering know-how will be in full effect. Vöx has approached Swedish design firm Vizualtech to handle the styling elements of the newly proposed one-off car which, as you can see above, is fairly faithful to the original 1960s design. When viewed next to a classic P1800, you'll first notice that Vizualtech has designed in larger wheel openings to accommodate larger wheels and they've also added 70mm to the front of the car to help fit the proposed powertrain.

Taking cues from his previous 1967 Volvo Amazon station wagon SEMA build, Vöx will supply the new P1800 with a tuned and turbocharged 600-horsepower V8 lifted from a Volvo XC90 SUV mated to a six-speed manual transmission.
We're excited to see this project come to fruition and desperately hope that it isn't just some Swedish meatball pipe dream as so many of these types of projects turn out to be. [autoblog.nl via motorauthority]