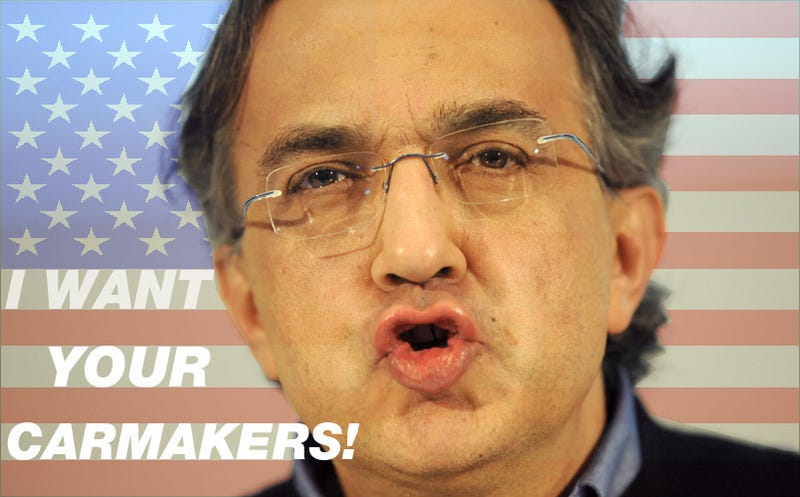 Continuing his shopping spree after picking up a 20% stake in bankrupt Chrysler, Fiat CEO Sergio Marchionne is in talks with GM to acquire GM Europe and its subsidiary, Opel.
As we have posted earlier, Opel is in dire straits, needing $4 billion to survive the Carpocalypse. The German state has thus far avoided a bailout, offering instead state support for potential investors.
Here is where Fiat enters the fray. The Wall Street Journal's Stacy Meichtry reports:

Fiat's board of directors met Sunday and authorized Mr. Marchionne to seek a potential merger between Fiat and GM's European operations, including Opel and its U.K. unit Vauxhall, according to a statement issued by Fiat on Sunday. If a deal is reached, Fiat will consider creating a new publicly traded company that combines the auto maker's car unit, Fiat Group Automobiles, with GM's European operations, the statement said. The three-way alliance is expected to generate €80 billion ($105.84 billion) in revenue a year.

Fiat has been in talks with GM for months over the purchase of a majority stake in Opel, according to people familiar with the negotiations. Mr. Marchionne believes Fiat needs to sharply increase its current production of 2.2 million cars a year to gain economies of scale that could make Fiat viable in the future. Merging with Opel, in addition to Fiat's alliance with Chrysler, would allow the Italian auto maker to reach Mr. Marchionne's goal of producing at least 5.5 million cars a year.

A deal with Opel isn't expected to alter the Chrysler partnership. Fiat sees the two deals as complementary—Chrysler forming the backbone of Fiat's reentry into the U.S. market, while a deal with Opel would make Fiat one the biggest auto makers in Europe.
Unlike with future Chrysler-Fiats, we won't need Photoshop to imagine future Opel-Fiats. General Motors and Fiat were in a partnership between 2000 and 2005 and the fruits of their dissolved marriage include cars like the Alfa Romeo Brera. A coupé comically Italian on the surface, yet built on GM's Premium platform and powered by GM's High Feature engine.
Source: The Wall Street Journal, Photo Credit: DAMIEN MEYER/AFP/Getty Images