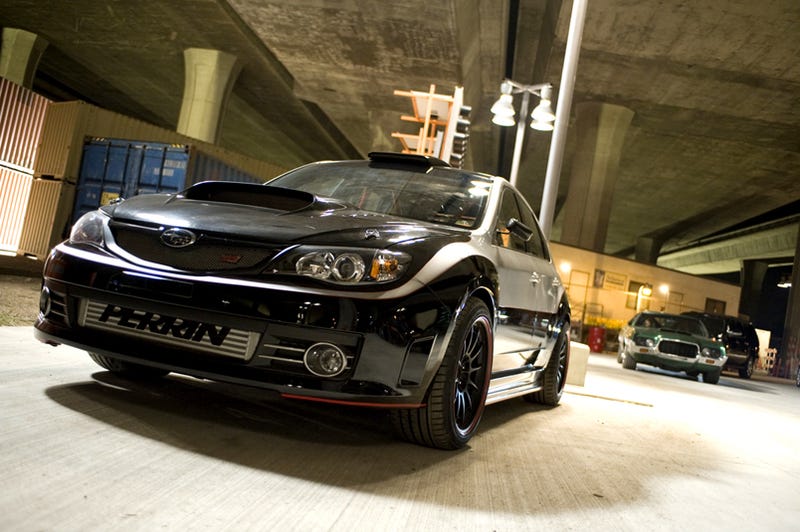 According to Hyundai, Fast And Furious producers initially wanted a Genesis Coupe for the film but never used it. Now the Korean company believes "another manufacturer blocked us." Who could the cock-blocking automaker be?
If you look at our Cars of Fast And Furious feature you'll notice a wide variety of brands, including Subaru. If we have to put our finger on one company wanting to distance itself from the competition and threatened by a cheap performer it's the maker of the WRX. According to the film's main car guy, Dennis McCarthy, Subaru was actively involved in supplying cars and excited about involvement in the film. We guess maybe they weren't as excited about sharing the screen with a sexy red turbocharged Genesis.
Or, it could have been Ford. Maybe they're just pissed Hyundai's gobbled up all of their PR folks. But who do you think cock-blocked the Genesis Coupe?