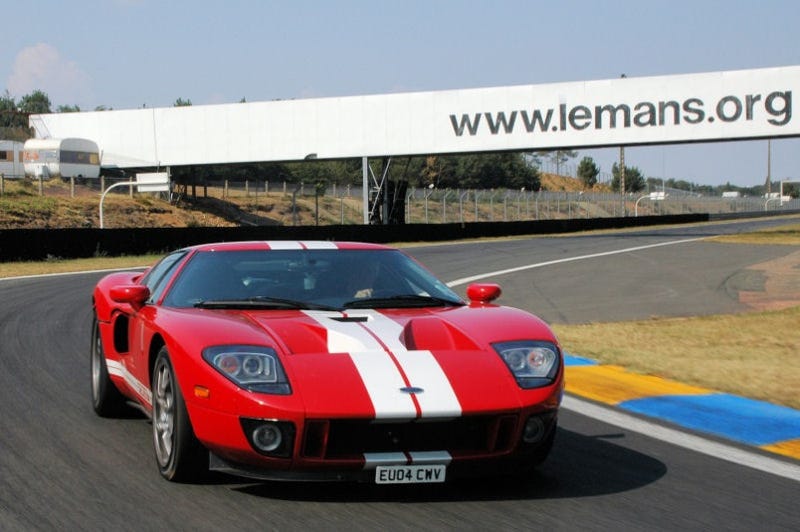 Motoring journalist Rich Truesdell became a car geek when he saw Phil Hill drive the Ford GT40 at Le Mans in 1964. Forty years later, he caught up with him.
Truesdell's great adventure began at a press garage in London where he was given the keys to a Ford GT. Crossing into Continental Europe, he visits the Nürburgring, then Maranello, and finally ends up at Circuit de la Sarthe—the racetrack in Le Mans. His story was published in high-class British classic car magazine Octane, but never online.
It's a great read with fun pictures—including the obligatory balls-out Autobahn run speedo shot—and it proves that sometimes, it takes a European motor race to perform the vaguely Biblical turning of blood into gasoline. Or should we say, petrol.
Photo Credit: Automotive Traveler