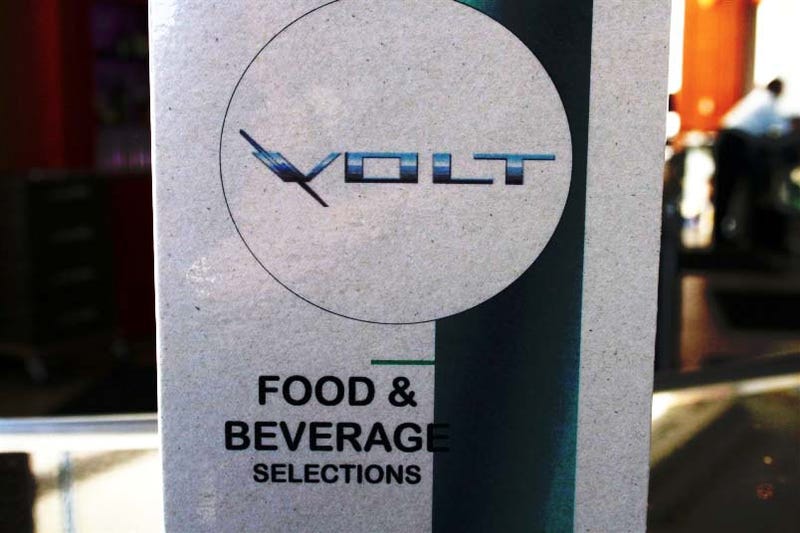 The Chevy Volt is saddled with an end-of-2010 production start date and considering the health of GM, the Volt Bar is perfect for all those depressed program engineers this St. Paddy's day.
Nestled conveniently within the GM Renaissance Center, the Volt Bar and Grill acts as the hotel bar for the Marriott, which resides in one of the big glass tubes which make up the complex. The watering hole is only a few steps away from General Motors world headquarters, and while the bar isn't paid to run with the name, it's basically a convenient branding opportunity with free-bee auto show sign thrown in.


Free-to-use HP Touchsmart computers make checking up on the latest hype surrounding the Volt easy and if you crack open the menu you'll find "Volt Nachos." Order now and expect to get your dish to come in two years with a 50% higher price tag than expected.