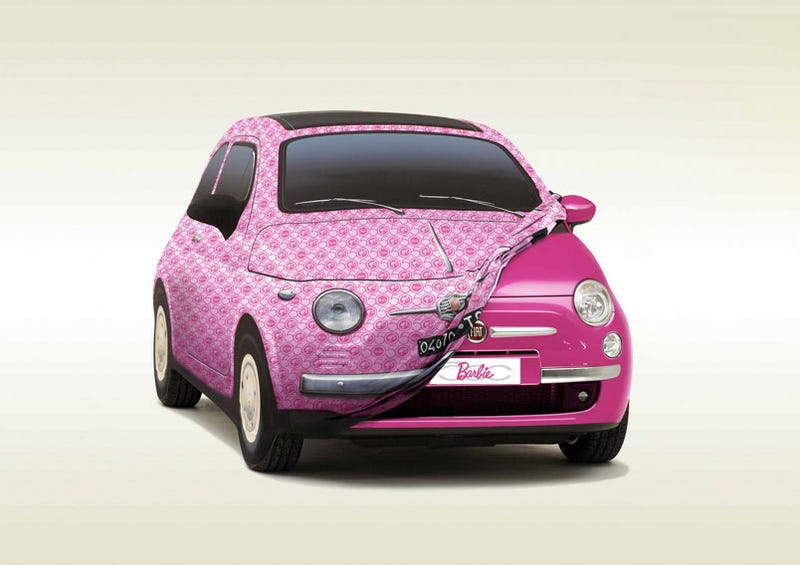 Barbie turns 50 this year. Fiat is celebrating this anniversary with the special Fiat 500 Barbie Edition, a bejeweled and pink hatch.

While it isn't as egregious as the Ultra Vette, there's still a lot about the Fiat 500 incompatible with a recession. There's the pink-on-pink interior and exterior, which has a candy gloss appropriately plastic for the Barbie theme. The vanity mirror is covered with LEDs, which is what you'd expect for a glamour girl. How to top that? The interior bezels, hubcaps, antenna, window moldings and other bits are covered in crystals.
Designed by Fiat Centro Stile and Mattel, the car will debut today in Milan's fashion district with Ken and Barbie driving the car. Actually, Ken will drive. That's boy's work.
[via Carscoop]