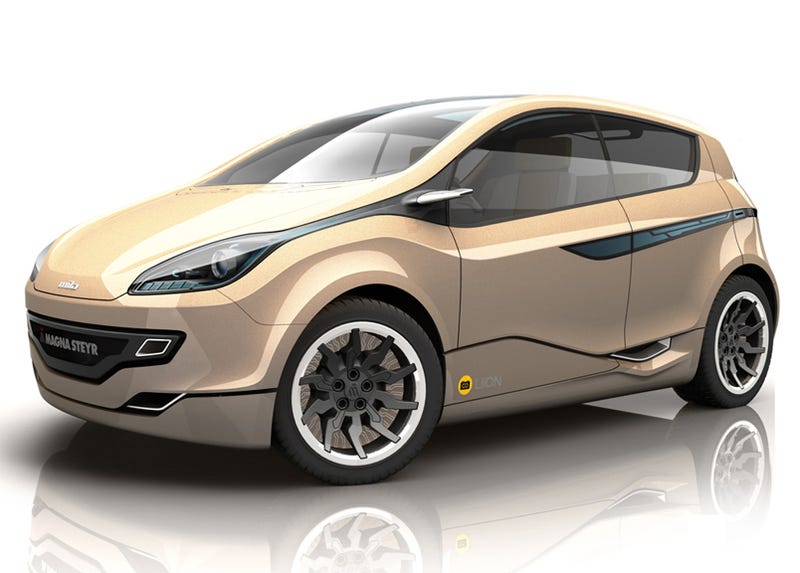 Manufacturer Magna Steyr will debut the Mila EV Concept, an electric vehicle with a 100-mile range, at tomorrow's Geneva Motor Show. The company is hoping if they build it, they (automakers) will come.

Magna Steyr is better known for building cars, such as the upcoming Mini Crossover, than designing them. This hasn't stopped them from using the Geneva Motor Show as a way to display what the company can do. Last year it was the MILA Alpin Concept. Four years ago it was the Mila CNG Concept. Each generation, sadly, looks less interesting than the previous one.
This vehicle, though a concept, was designed around the electric power-plant and setup to form the basic platform for any and "every" OEM to "realize their own product, drive and design strategies" in a short and cost effective way. The five-door hatch looks like a typical modern concept car hatchback and is powered by a 67 HP motor fueled by a lithium-ion pack developed by the company. It should travel slightly less than 100 miles on a 2.5 hour charge.
Any auto execs reading this and in need of an electric car platform, Ahem, Chrysler, this could be a start.
[Magna Steyr via AutoBlog]