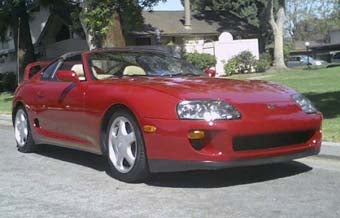 Nice Price Or Crack Pipe
Is this used car a good deal? You decide!
Sometimes a car's asking price makes sense… and sometimes there's Booth Number Two. Yesterday, 82% of you opted for the latter choice for the $325,000 Porsche 914. Today we get to contemplate the definition of "classic." Is a 14-year-old Toyota a classic, worth paying a huge premium for a pristine, low-miles example? This '94 Supra Turbo has just 8,857 miles on the clock, and it looks really, really clean. But $66,991? And why the odd price? Why not a car-dealer standard $66,999, or a no-nonsense $67,000? What do you think?


[Auto Trader, thanks to BZR for the tip]