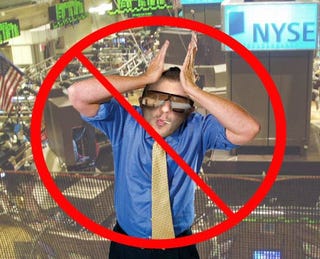 In the course of a normal day we receive dozens of emails from readers who have questions about what we've written, praise for our prose or a desire to see us murdered in various ways for daring to impugn the good name of the Chrysler Sebring. It is therefore a special moment when an email actually catches us off guard. Today we received such an email from an individual whose family invested $1 million in a Chinese company based partially on research that involved something we wrote. Seriously. While we were at the Detroit Auto Show last year we covered the North American debut of the BYD Dual Mode Hybrid, a car we found instantly intriguing. Toward the end of the show we went back to ask a few questions and became part of the now infamous in-show Chinese hybrid test drive. At the time we wrote:
And how was the car? I have to admit, besides it's "heavily borrowed" styling, the F6DM was quite smooth and with a level of fit and finish that was superior to many of the other full production cars on display from China. And that electric motor? Quiet as a mouse. And though we didn't get the high-speed tour, the car drove smoothly and easily around the floor. Is this the future? I can't be sure. But there's no doubt that the company's Chairman is dedicated to proving his car works.
We did not mean this as an indication that your family should invest a million dollars in the company. Though we provide insight into the auto industry, and even sometimes show up on the airwaves of CNBC (and Fox Business in my case) it would be a stretch to think that we're the best source to use while doing due diligence for these kinds of major investments. Just because we give a thumbs up in a picture does not mean we're endorsing a company. We're looking at you Warren Buffet. Seriously, we don't want you to end up living in your car. That is all.