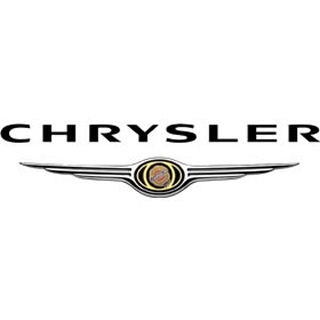 Chrysler LLC has reported a 29% unadjusted July sales decline from the same period a year earlier, primarily due to the market collapse of pickup trucks and large SUVs and a planned reduction in fleet sales. Minivans were a surprising bright spot for the company, with combined Town & Country and Grand Caravan sales enjoying a 21% increase, while incentives on Ram truck helped improve sales significantly over June despite being down 27% from July 2007. Full release after the jump.
Auburn Hills, Mich., Aug 1, 2008 - Chrysler LLC today reported total July 2008 U.S. sales of 98,109 units, which is 29 percent below the same period last year. Total July sales reflect a continued contraction of the market of pickup trucks and SUV sales and reductions in fleet sales. The company's recently completed 'Let's Refuel America $2.99 Gas Guarantee' promotion boosted showroom traffic and helped sales of Chrysler's newest highly fuel-efficient vehicles throughout the three-month program period. All sales figures are reported as unadjusted.

"We are writing a new chapter in the auto industry story as customers, dealers and companies adjust to a changing environment," Jim Press, Chrysler LLC Vice Chairman and President, said. "There are many changes taking place that give us at the new Chrysler cause for optimism. In the short term, our 2009 model year vehicles with value packages will soon be arriving in dealerships, and our August incentive packages are the best deals of the year, helping to make owning as affordable as leasing. Within the product lineup, our leadership in minivans is well-timed as consumers look for fuel-efficient alternatives to larger SUVs. Two new fuel-saving hybrid SUVs, the Dodge Durango and Chrysler Aspen will soon be hitting the streets. The Dodge Journey and Jeep® Patriot are gaining more customers on the appeal of fuel efficiency and affordability. And the success of cars like the Dodge Avenger, Charger and Challenger shows that customers still want their cars to stand out from the crowd. Lastly, this fall we come to market with our best new pickup truck ever — the 2009 Dodge Ram."

July Highlights
The Chrysler Town & Country posted a 24 percent increase with 8,070 sales versus July 2007 sales of 6,513 units. With room for seven passengers, and the industry-exclusive Swivel 'n Go™ seating system, the Chrysler Town & Country could be considered as a fuel-efficient alternative to a full-sized SUV. Town & Country sales in July helped drive total minivan sales up 5 percent. Total long-wheel-base minivan retail sales increased 21 percent in July.

The Jeep Patriot continues to gain traction in the market, offering excellent fuel economy, interior flexibility and utility at a great value. Total sales of 3,451 were up 4 percent versus last year due to consumer interest in the company's most fuel-efficient vehicles. Additionally, Jeep Patriot 2008 year-to-date sales increased 119 percent, with 40,135 total sales when compared with July 2007 year-to-date sales of 18,286 units.

Response to sales promotions of the Dodge Ram helped lesson the impact of slow pickup truck demand. Dodge Ram pickup sales were down 27 percent (21,328 units) versus 2007 sales of 29,312, but sales increased 32 percent when compared with June 2008 sales of 16,149 units.

The Dodge Avenger sedan continued with good performance with 4,318 units sold, up 2 percent when compared with July 2007 sales of 4,213.

The highly anticipated all-new Dodge Challenger SRT8® hit the streets in July with excitement and solid sales results (2,895 units sold). The return of the iconic Dodge Challenger combines unmistakable design cues reminiscent of the original Challenger with world-class performance making it the hottest vehicle on the streets this summer. In total, 3,990 Dodge Challengers have been delivered to customers.

The Company finished the month with 409,331 units of inventory, or a 108-day supply. As part of a planned reduction in manufacturing and capacity, inventory is down 12 percent compared with July 2007 when it totaled 464,875 units.

About Chrysler LLC
Chrysler LLC, headquartered in Auburn Hills, Mich., produces Chrysler, Jeep, Dodge and Mopar® brand vehicles and products. Total sales worldwide in 2007 were 2.68 million vehicles. Sales outside of North America were the highest in a decade with an increase of 15 percent from 2006. The Company's product lineup features some of the world's most recognizable vehicles, including the Chrysler 300, Jeep Wrangler and Dodge Charger.

[Source: Chrysler]