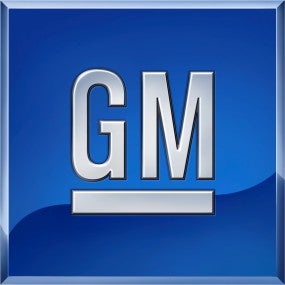 The General delivered 235,184 vehicles in the month of July, a drop of 32.4% from July of last year, adjusted by sales days and a greater drop than expected. We're still digesting, but here are some of the big numbers — truck sales were down 40.4%, car sales were down 18.9%. GM's brands with the biggest drops percentage-wise were Hummer (as expected) at 64.6%, Buick at 44.5% and GMC down 42.5%. But the biggest news has to be the revenue drop. GM's quarterly revenue in the NorAm region was $19.8 billion, down almost $10 billion from the same quarter last year. Still — there are a few bright spots — the Cadillac CTS is up 27%, the Chevy Malibu is up an astounding 64.8% and the Chevy Aveo is up 7.9%. Full press release below the jump.
GM Reports 235,184 Deliveries in July

For Release: August 1, 2008

Chevrolet Malibu total sales up 79 Percent, Aveo up 17 percent and Cobalt up 4 percent compared with last July
Cadillac CTS sales increased 38 percent
Pontiac G5 sales up 17 percent, Vibe up 7 percent and G6 up 6 percent
Saturn Aura sales increased 24 percent with Sky up 14 percent, Astra has best month
Buick Enclave mid-utility crossover sales increase 28 percent

DETROIT - GM today announced July sales results, highlighted by continued strong performance in small and midsize cars and crossovers. GM dealers in the United States delivered 235,184 vehicles in July, down 26.7 percent. Weak industry conditions caused by a challenging U.S. economic environment, higher fuel prices and inventory shortages in critical segments such as compact cars contributed to the overall sales decline for the month.

"In July, we saw strong performance once again in our launch products, including the Cadillac CTS, Chevrolet Malibu, Saturn Astra, and Pontiac Vibe and G8. In addition, we continued to see strong retail demand for our fuel efficient Chevrolet Aveo and HHR, Saturn Vue and Buick Enclave. So, despite an overall weak market, there are pockets of strength," said Mark LaNeve, vice president, GM North America Vehicle Sales, Service and Marketing. "Obviously, the weakness in the truck market persisted in July, yet we continue to hold share due to our fuel economy leadership in many truck segments despite dramatic competitive incentive spending increases." Overall, GM truck sales in July declined 41.5 percent.

Chevrolet cars continued to show strength in the marketplace with Malibu total sales up 79 Percent, Aveo up 17 percent and Cobalt up 4 percent compared with last July.

Cadillac CTS dominated the mid-car luxury category with sales increasing 38 percent compared with the same month a year ago.

Pontiac met consumers' needs for fuel efficient vehicles with a performance edge with G5 sales up 17 percent, Vibe up 7 percent and G6 up 6 percent compared with July 2007.

Saturn's award-winning Aura midsize car saw a sales increase of 24 percent with the two-seat Sky selling 14 percent more vehicles than July last year. Astra monthly sales of more than 1,500 vehicles were the best to date, and show a 75 percent increase compared with June 2008 (Astra was not available last July).

GM's popular midsized crossovers — Buick Enclave, GMC Acadia and Saturn Outlook — together accounted for more than 11,600 vehicle sales in the month.

GM hybrid vehicles continue to gain in popularity in the marketplace with 228 hybrid Chevrolet Tahoe and 123 GMC Yukon 2-mode SUVs delivered. There were 349 Chevrolet Malibu, 29 Saturn Aura and 362 Vue hybrids sold in July. For the month, a total of 1,091 hybrid vehicles were delivered, with 5,467 hybrids sold so far this year.

"We're working hard to change perceptions and gain awareness of GM as the leader in advanced propulsion technology and fuel efficiency," LaNeve added. "Customers can experience that each time they visit a dealer's showroom to see the full lineup - including five hybrid models — that provide industry-leading value, great fuel economy and the best warranty coverage of any full-line automaker. We don't just talk about technology, fuel efficiency and value - we have the cars and trucks available today to back it up."

GM has aggressively managed inventories to low levels. In July, only about 747,000 vehicles were in stock - a three-year low - down about 201,000 vehicles (21 percent) compared with last July. There were about 236,000 cars and 511,000 trucks in inventory at the end of July.

Certified Used Vehicles

July 2008 sales for all certified GM brands, including GM Certified Used Vehicles, Cadillac Certified Pre-Owned Vehicles, Saturn Certified Pre-Owned Vehicles, Saab Certified Pre-Owned Vehicles, and HUMMER Certified Pre-Owned Vehicles, were 41,594 vehicles, down 2 percent from July 2007. Year-to-date sales are 298,137 vehicles, down nearly 6 percent from the same period last year.

GM Certified Used Vehicles, the industry's top-selling certified brand, posted July sales of 35,799 vehicles, down 4 percent from a strong July 2007 sales performance. Cadillac Certified Pre-Owned Vehicles sold 3,700 vehicles, up 22 percent. Saturn Certified Pre-Owned Vehicles sold 1,164 vehicles, down 24 percent. Saab Certified Pre-Owned Vehicles sold 770 vehicles, up 21 percent, and HUMMER Certified Pre-Owned Vehicles sold 161 vehicles, up 89 percent.

"Our luxury certified pre-owned programs - Cadillac, Saab and HUMMER Certified Pre-Owned Vehicles - each posted strong sales increases last month, and GM Certified Used Vehicles is again setting the pace to lead the segment in sales this year," said LaNeve. "We're confident more shoppers will seek the quality and value that manufacturer certification offers."

GM North America Reports July, 2008 Production; Third-Quarter Production Forecast Remains at 900,000 Vehicles

In July, GM North America produced 238,000 vehicles (116,000 cars and 122,000 trucks). This is down 16,000 vehicles or 6 percent compared with July 2007 when the region produced 254,000 vehicles (91,000 cars and 163,000 trucks). (Production totals include joint venture production of 14,200 vehicles in July 2008 and 13,000 vehicles in July 2007.)

The GM North America third-quarter production forecast is unchanged from last month at 900,000 vehicles (456,000 cars and 444,000 trucks) which is down about 12 percent compared with a year ago, due to production adjustments in response to market changes that will reduce the number of trucks produced by about 209,000 and increase the number of cars by about 89,000. GM North America built 1.020 million vehicles (367,000 cars and 653,000 trucks) in the third-quarter of 2007 .

General Motors Corp. (NYSE: GM), the world's largest automaker, has been the annual global industry sales leader for 77 years. Founded in 1908, GM today employs about 266,000 people around the world. With global headquarters in Detroit, GM manufactures its cars and trucks in 35 countries. In 2007, nearly 9.37 million GM cars and trucks were sold globally under the following brands: Buick, Cadillac, Chevrolet, GMC, GM Daewoo, Holden, HUMMER, Opel, Pontiac, Saab, Saturn, Vauxhall and Wuling. GM's OnStar subsidiary is the industry leader in vehicle safety, security and information services. More information on GM can be found at www.gm.com.

Note: GM sales and production results are available on GM Media OnLine at http://media.gm.com by clicking on News, then Sales/Production. In this press release and related comments by General Motors management, we use words like "expect," "anticipate," "estimate," "forecast," "objective," "plan," "goal" and similar expressions to identify forward-looking statements, representing our current judgment about possible future events. We believe these judgments are reasonable, but actual results may differ materially due to a variety of important factors. Among other items, such factors might include: market acceptance of our products; shortages of and price increases for fuel; significant changes in the competitive environment and the effect of competition on our markets, including on our pricing policies; our ability to maintain adequate liquidity and financing sources and an appropriate level of debt; and changes in general economic conditions. GM's most recent annual report on Form 10-K and quarterly report on Form 10-Q provide information about these factors, which may be revised or supplemented in future reports to the SEC on Form 10-Q or 8-K.