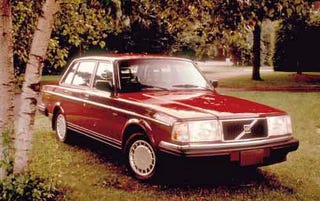 Reports from China indicate that Chery is trying to raise the capital necessary (about $4.4 billion) to purchase Volvo, despite industry experts doubting the possibility of such a takeover. The purchase would be a major coup for the Chinese auto industry, since Volvo would represent the first major Western brand to be purchased by the country. Ford continues to deny that the Swedish automaker is for sale despite continuous rumors to the contrary. So what's really going on? Jalopnik snap analysis after the jump.
Industry experts are skeptical of the deal's probability due to several factors, foremost of which is that Chery's total asset value is less than the $4.4 billion it needs to raise. Additionally, there's strong concern that being bought out by a Chinese company would immediately and drastically devalue Volvo, making it a money-losing prospect for Chery. After all, American suburbanites didn't spend $40k to drive a...well, a Chery.
Add to that the fact that Volvo is in pretty bad shape itself, losing $151 million in the first quarter of 2008. The loss was chiefly due to its reliance on the tanked U.S. market for sales, combined with its lack of production facilities here. In other words, as the U.S. dollar drops, it gets more expensive for Volvo to import cars to its key market. Kirk Kerkorian, a major Ford shareholder, has publicly called for Ford to sell off Volvo, and it's rumored that CEO Alan Mulally feels the same way.
Additional complications to the deal include Ford Motor China's agreement to produce S40 sedans there and Chery's recent deal to begin manufacturing small Chryslers. [via Forbes]