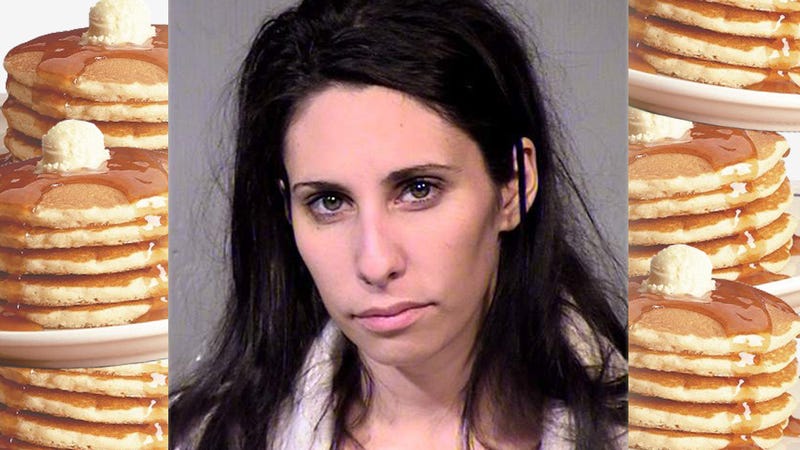 A 24-year-old Arizona woman is being held on suspicion of aggravated assault with a weapon, theft and possession of drugs, all because she wouldn't pay a $26 bill at IHOP.
ABC News reports that Nicole Angelina Raia attempted to dine-and-dash with a lunch partner at a Peoria IHOP last Tuesday. A waitress noticed the pair had left without paying, so she went out and tapped on the car's window in the parking lot. The waitress then went to write down the car's license plate number when Raia allegedly backed the car into her before driving off.
When police eventually arrested Raia, they found heroin in her purse.
Remember kids: if you plan on doing a dine-and-dash, don't carry heroin with you.
(Hat tip to McMike!)