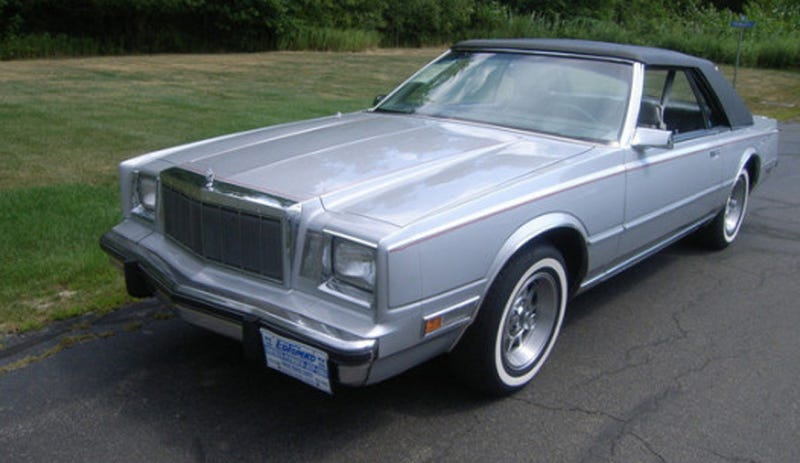 Price: $9,995
Mileage: 45,489
Cool Factor (0-10): 3
Why It Makes The List: Don't you want to ride in this sexy coupe and give your butt the luxury of Soft Corinthian Leather? We do. Mr. Ricardo Gonzalo Pedro Montalbán Merino is shouting from his grave for you to buy this Cordoba.
From the seller's listing which can viewed HERE:

Hey-Ricardo Montalban fans, this is the car for you. Rich corinthian leather, every option was ordered on this car when it was new. We are the original dealer who ordered this cordoba, always has been in a heated garage out of the bad weather. We have the complete history to this vehicle. The cabriolet top was a rarity and only available the last year they made it. The original 318 V8 has never been apart, the low miles speaks for itself. This car can be driven every day or keep as a collector! Gauranteed you won't be DISSAPOINTED!