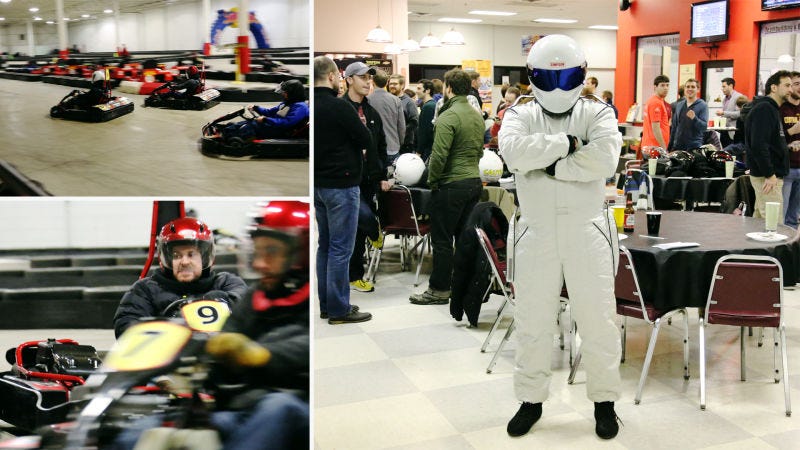 I have bad news and good news: which do you want first? (Waits patiently) Okay fine, the bad news is our annual pre-Detroit Auto Show karting tournament at Kart2Kart in Sterling Heights is now all full up. Unless some folks who RSVP'd don't show, you can't race. But come hang out anyway!
The good news is our friends at Kart2Kart have something special in store for everyone: a pit bike race starring the guys from MI Super Moto on the track before the gauntlet gets thrown down. The bike event goes between 6 p.m. and 7 p.m. Saturday (that's tomorrow, just so we're clear.) See what I mean here:
God, that looks fun. I may have to talk my way into it. Yes, I can ride a motorcycle! How hard can it be?
Anyway, even if you're not there to race, we will still have pizza, sodas and socializing, plus a parking lot that never disappoints. Here's the recap in case you missed it:
When: Saturday, January 7, 2017
Where: Kart 2 Kart, 42705 Van Dyke Avenue – Sterling Heights, MI 48314
Check in : 6 p.m. 
Race Start Time: 7 p.m.
Mini Grand Prix format. All drivers receive two Qualifying Races and chance to make the Trophy Dash. Trophies for Podium Finish Drivers.
Pizza: 8:30 p.m. or so
Podium Photos: To follow the final race

Program Concludes: 11 p.m.-ish
See you there!