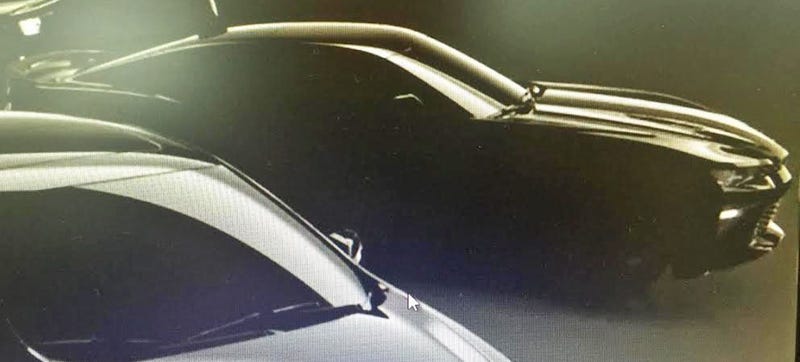 While America's three or four Velocity Network viewers were fawning over an illustration of what might be a Corvette Zora, Jalopnik reader Johnnyma45 found something that could turn out to be actually real: a shady image of the 2016 Chevrolet Camaro. Or is it?
I ask because honestly, I can't tell from this picture, which comes from a Chicago Auto Show presentation and made it over to the Camaro6 forums. We know that while the 2016 Camaro is entirely redesigned and now sits on the Cadillac CTS and ATS platform, it won't look much different from the current car. That explains why this shadowy future car image looks like the existing one.
That, or it is the existing one. It's hard to tell. Here's Johnnyma45's full pic:
And now for comparison purposes, here's the side view of a 2015 Camaro:
Results: inconclusive, although I'll admit the roof looks a little more rounded in the new image and the front grille and headlamps seem different.
New car or old car? You decide, and if you have a clue what's going on or actual photos of the 2016 Camaro, email us at tips@jalopnik.com.
---
Contact the author at patrick@jalopnik.com.