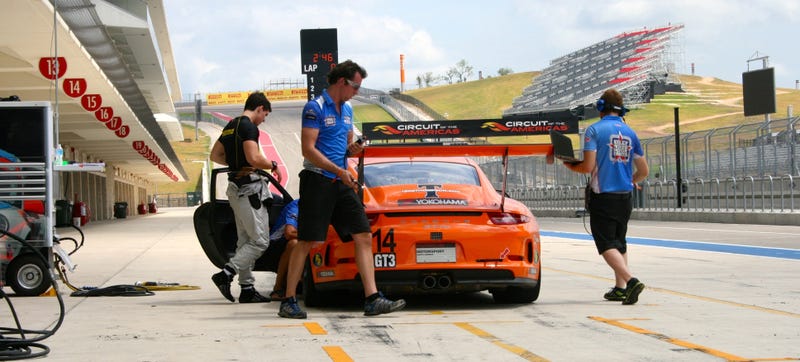 One of the perks involved with being back in Austin — besides amazing tacos, beer, barbecue and generally cheaper everything — is that one of America's top race tracks happens to be in my backyard. It's a good feeling.
Yesterday I was invited out to hang out at Circuit of the Americas and spy on some testing ahead for the Lone Star Le Mans weekend that takes place later this month. TUSCC, WEC, Porsche GT3 Cup and more will be there starting Sept. 18. (Blue Oyster Cult is playing too, and that's kind of badass.)
I snapped some photos of a few teams testing, including Risi Competizione, NGT, Krohn and Kelly-Moss. I'll be the first to admit that the pics kind of suck because I'm the world's shittiest photographer, but some of them turned out halfway decent.
And in addition to a McLaren and a 911 Turbo S that did a few laps, someone also had a Singer Porsche there, the first one I've ever seen in person. It's quite a work of art.
Check out the gallery below and ogle some race cars on your Labor Day. Is anyone going to the race in a few weeks? I'll be there!