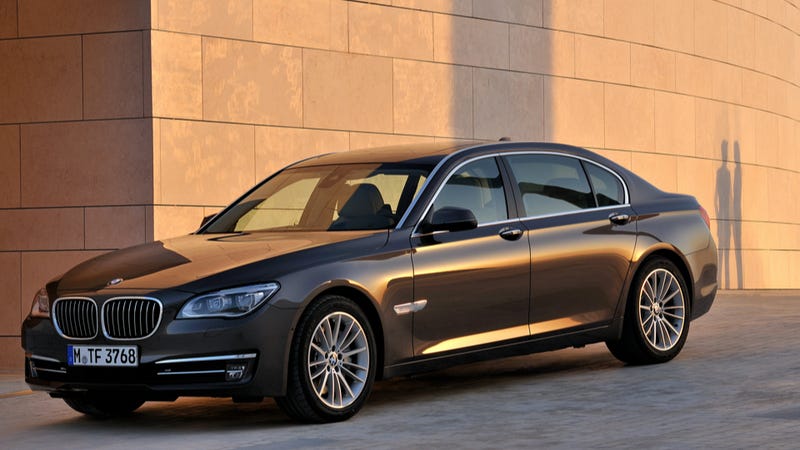 In the German luxury wars, if one company has a big diesel luxury sedan for Americans, then all of them are going to get it sooner or later. Now it's BMW's turn to introduce the 7-series to turbodiesel propulsion in the form of the 740Ld xDrive.
BMW North America announced today the 740Ld, stickering for $83,425 and coming only in all-wheel drive, long-wheelbase form to do battle with the Audi A8L TDI that went on sale last year. It uses the same 3.0-liter inline six-cylinder turbodiesel as the 535d and X5 35d, meaning 255 horses and 413 lb.-ft. of torque mated to an 8-speed auto. In the 7, it's good for 0-60 in 6.1 seconds.
Fuel economy figures have yet to be announced, but BMW guesstimates a 25-30% improvement over a six-cylinder gas 740Li.
Officially debuting at the Chicago Auto Show next month, the 740Ld goes on sale in the spring. That should give well-heeled diesel fans ample time to decide which big luxury sedan they want.
Photo: BMW