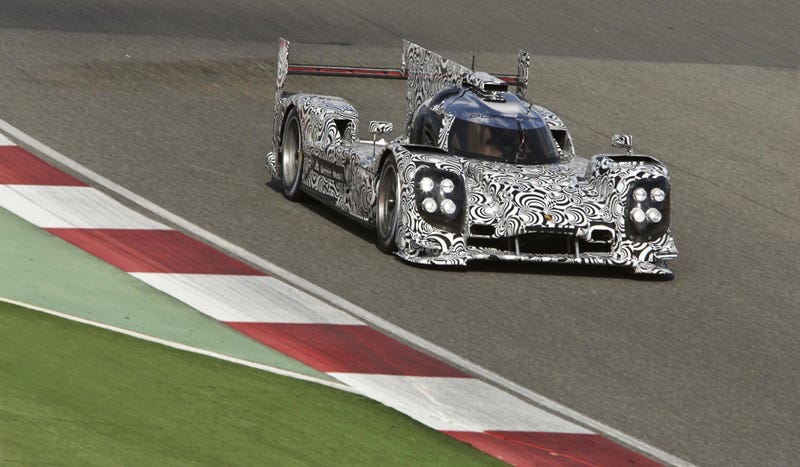 Porsche could be racing a car that has an engine configuration similar to a Ford from the 1960s. It's probably the only thing it has in common with a Ford from the '60s, but a new V4 is kind of a big deal.
Last month, we learned Porsche's entrant would be a four-cylinder hybrid. Now, Autocar and various other sources report that four-cylinder engine won't be a typical Porsche flat configuration, but a V4. Americans might best remember the 60-degree Ford V4 that powered the Saab 95, 96 and Sonett, which was really intended to motivate the German Ford Taunus.
Why the return of the V4? Packaging reasons. Sources say fitting all of the turbo and hybrid components as well as an engine was going to be difficult with a flat configuration.
We're still holding out for four-cylinder Porsche sports cars, though. If Porsche is experimenting with a V4 configuration, that's an oddity we'd be pleased to see in a small sports car.
Photo: Porsche